Our HR Policy
From recruitment through to career management, we set great store by our workforce, which holds the real key to the success of SUPER DIET Laboratories. Right at the heart of the company's strategy, our HR policy is based on training, boosting expertise, developing and involving our 200 partners. We give everyone the opportunities to succeed, including our trainees and new employees. They are given considerable independence, responsibilities and every opportunity for career development.

Our HR policy is based on two key strategies:
The development of expertise
We want to develop and improve the expertise of our workforce.
To ensure success, we devise a training plan to suit the potential of every individual employee. Every year, true to our word, we spend three times our legal requirement on staff training.
We are channelling our talents into our company university, VIVAC.
VIVAC, a Business School, allows employees within the URGO group to follow a high level of training in order to develop their professional expertise throughout their careers. Training is given by the managers of various group entities.
Career management
SUPER DIET LABORATORIES is also a company that listens to the needs and wishes of its employees, promoting their potential for career development at the same time. Whether at department or laboratory level or within the URGO group itself, we make every effort to satisfy the desire for progression amongst our talented workforce.
Each time a new opportunity arises, we endeavour to promote from within, whenever possible.
Beyond our group, there are also numerous opportunities for career progression among the various companies within the URGO group.
We have a strong desire to retain our talent and potential within the group. The numerous examples of successful internal promotions between the various companies provide living proof and encourage us to continue in this direction.
Testimonies
Internal promotions
"Careers are not set in stone at SUPER DIET. I started off as a trainee and I had the opportunity to progress. More recently, when I wanted to develop further and manage a team, I was given this opportunity and line manager training. It is extremely motivating to work under these conditions". Céline Naveau (27 years old), Head of Product Ranges.
"…At SUPER DIET there is a great deal of diversity in the work in general, and internal career progression is a reality. Since I joined the company as Managerial Assistant in 1991, I have constantly developed in terms of the assignments entrusted to me and through the confidence placed in me…" Agnès Maquet (43 years old), Head of Communication Development – SUPER DIET Laboratories
Promotion within the group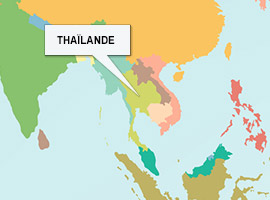 "I joined SUPER DIET as a trainee production engineer. After a 6-month training period, I was offered the post of Logistics Manager at just 23 years of age! After 2 years in post, the group gave me an opportunity to go to Thailand and manage the logistics site in Bangkok. The experience was incredible". Julien Sainte-Croix (25 years old), Head of the Supply Chain Project – URGO Thailand
"After 7 years at Juva Santé Laboratories as Sector Manager, I had an opportunity to switch between groups within SUPER DIET Laboratories. Today, I am Head of Regional Sales and manage 6 commercial assistants!" Sandrine Foucault (32 years old), Head of Regional Sales – SUPER DIET Laboratories
To sum up, SUPER DIET Laboratories epitomise:
The dynamic approach of a small to medium-sized company: fast decisions, short line management links, responsibility
The strength of a group
A young and audacious company where everyone can put forward suggestions
A company with well-known, recognised brand names
A company passionate about health and nature
A company keen to demonstrate its expertise (training) and which values such competence (careers)
Would you like an opportunity to progress within a developing, reactive company with the human touch?
Come and share our ethos for comradeship, helping others and searching for excellence.
Would you like to join a company that works seriously without taking itself too seriously?
CONTACT US!